We're less than a month away from the beginning of NANOWRIMO! What does that stand for? National Novel Writing Month.
November is the month for writers! It is when we crawl out of our writing caves, put our butt in chairs, stuff our faces with caffeine and TYPE!
If you don't know, Nanowrimo stands for National Writing Month where writers around the world try to write a novel (or 50K words) within a month. This is the time to finally get out that novel idea you've been thinking about for months. New writers tackle their first attempt at noveling (that is a word now!) while experienced veterans look upon the blank page with grim determination.
Even though we're still in October, it isn't too late to start preparing for 30 days of constant writing, plotting, and racking up the word count.
So what are some of the things you can do to prepare? Well, the Nanowrimo team put together a nifty little page to help you get started! They also have a Podcast now, which I am so excited to put in my ears as I stress about November!
Commit Yourself!
First things first, log onto the Nanowrimo website and commit! Make a username, input a summary of your story, find a local group, and get ready to cheer each other on. The website is also revealing a collection of prep emails to get you pumped in the days leading up. So dive into those and feel the excitement boil.
Come up with a Project.
You don't have to know all the details – YET! But start brainstorming. It is never too early. If you're someone who doesn't like to plot, at least come up with some key moments that would be cool to incorporate into your story throughout the month. Daily prompts, themes, and games are always useful to help you get to your word count goals.
Prepare your motivation folder
You're going to need fuel for this journey. Start thinking about the project now, get excited for the unlimited potential of this new journey and store away inspiration for it. Use Pinterest boards and playlists as you start brainstorming. I find that there is nothing more motivating than the anticipation of a new project. You might not want to start now, but believe me, the longer you let this idea simmer before November the better shape you'll be in when things kick off. You'll be surpassing word goals in no time with a motivation folder.
Grab yourself a Nanowrimo calendar 
I'm a person who is very motivated by calendars and lists. So finding a nice NANOWRIMO calendar to make my desktop background helps keep me on track. These calendars will tell you the minimum word count you need each day and some are armed with little themes to help give you a starting point. They become very useful as the days start blurring together. Just do a google search for Nanowrimo Calendars and you should find a good collection to pick from. Remember you just need to hit 1333 words a day to finished 50K by the end of the month!
Click here for an example!
Donate to the Nano Team and show your support.
Nanowrimo is free to participate in, so why not show some love back. I always donate at least a few bucks to the program that has been pushing me and my writing since High School. Once you give money, you might feel more motivated to actually finish the race. It's harder to quit something after putting cash to it.
Connect with others who are doing Nano.
Nanowrimo is a great way to network with other writers. The encouragement on the forums is always there when you log on. But they also have physical writing meetups so you can connect with other nanoers. Just look up your region and look for any local meetups of writers. It was Nanowrimo that first taught me there were other people like me in my community. And the Nano website makes it incredibly easy to link up with them.
Pssst. By the way, you can start connecting now. Just add me as your nano friend and we can both suffer  struggle together.
Start getting EXCITED!!
As I said earlier now is the time to start getting excited. Don't wait until a week before kick off, because that time dedicated to panicking. Right now we're in excitement mode. Looking at all the cool ideas floating around, buzzing with other writers in nervous anticipation. This is great fuel as you start planning/preparing for your next WIP.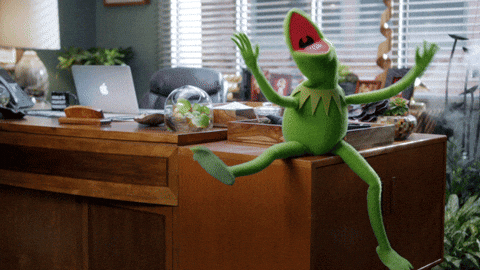 I'll be with you every step of the way making blog posts about Nano and offering encouragement. After nearly ten years of participating in Nanowrimo (oh my god) I've won four times. It was not easy with school, family, and work, but if I can do it, you can do it!
If this is your first, don't worry. Remember to try to hit the minimum word count each day and you'll be set up for success.
If you want to add me, you can find my profile and project here!  Leave a comment with your profile, and I'll do my best to follow and cheer you for as well!